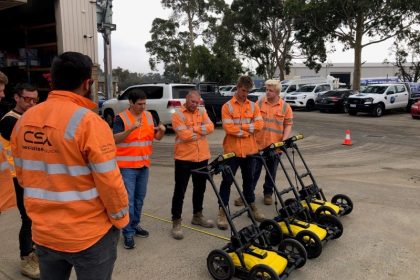 CSA Specialised Services hosted a 3-Day GPR(Ground Penetrating Radar) Bootcamp for Underground Utility Locating through Bigman Geophysical in February 2020.
On the first day of training, we examined the theory and concepts behind GPR technology, such as EM waves, properties of materials, data interpretation, basic data processing, and review best practices.
On the second day of our GPR training, we conducted system calibrations and simulate locates with hands-on modules outside in the field.
The third day was more focused on Processing and modeling GPR data with our suite of software packages. Our team was trained on how to produce professional-grade deliverables. At the end of this course, our operators received NULCA GPR Accreditation.