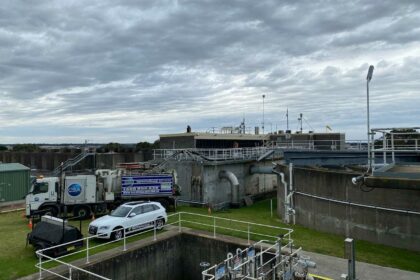 CSA was contacted to assist in vacuuming and cleaning the sand of the filter tanks in the Warrnambool water treatment plant. One of our combination units were sent to the job and three operators were assigned to conduct the cleaning. 30m x 100mm Vac hose and additional hydro hose were required to complete the job.
Our operators vacuumed and moved 40.86 Tonnes of filter sand. The whole cleaning process took three days and our operators completed the job to the highest standards.
We operate an extensive fleet of EPA licensed vacuum tankers and combination trucks which enables us to provide high-quality Vacuum loading services across all industrial sectors. We can collect and dispose of both hazardous and non-hazardous liquid waste, slurry and sludge from septic tanks, triple interceptors, drains, sewers, gullies and storage tanks. Our combination units can be used for liquid waste collection and removal purposes. Our vacuum loading solutions are environmentally friendly and reduce the waste generated in the cleaning process.