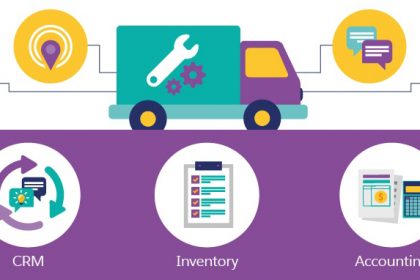 Industrial waste management control can be complex and challenging. We have recently implemented a field management system that allows us to apply a cloud-based technology across all our locations to manage our fleet, equipment, and resources efficiently and in a timely manner. We have invested heavily in our field management system to ensure that we can meet our customers' expectations and they receive the highest quality services with consistent results.
With our sophisticated system, we can manage our operators' activities, scheduling and dispatching work, ensuring driver safety, and integrating the management of such activities with inventory, billing, accounting, and other back-office systems.
Since we have implemented our field management system, our communication with the field and productivity have increased significantly. The streamline of work processes and our customer service have improved as well. Our field service management software integrates with our accounting programs which have shortened the billing process and data entry process.
We at CSA are fully equipped to deal with any kind of environmental or industrial waste management situation, with a strong fleet comprised of over 86 specialised vehicles and pieces of equipment!
Our specialised fleet of vehicles, equipment and field management system enable us to service Victoria's infrastructure & construction industries, underground utilities and industrial sectors.
We're ready for the job when you are.