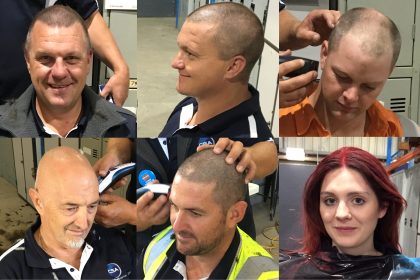 With coloured hair, shaved heads, lots of food and drink, prizes and most importantly funds raised to support the Leukaemia Foundation's World's Greatest shave, CSA raised a total of $7,768.
On the morning of Tuesday March 14th CSA Specialised Services held a fundraiser to support families facing blood cancer by supporting the Leukaemia foundation's 'World's Greatest Shave'.
CSA supplied a BBQ breakfast with bacon & egg rolls at our depot in Seaford, asking for a $20 donation to raise funds for the Leukaemia foundation. Employees, contractors, clients and friends had the chance to catch up over breakfast, with plenty of opportunity for further donations through our raffle or by supporting the brave CSA staff that volunteered to shave their heads.