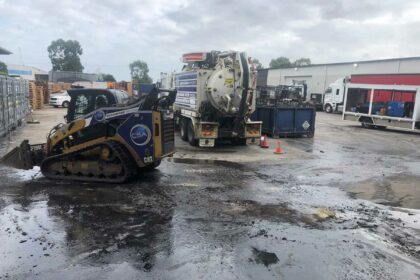 Residents in Melbourne's southwest have been given an urgent warning after a lake was contaminated, killing hundreds of fish.
The dead fish was discovered floating near the banks of Cherry Lake in Altona on Monday the 14th of March, and visitors to the famous walking spot were shocked to see it.
The contamination is thought to have been caused by a leak of surfactant, according to the Environment Protection Authority of Victoria and has made its way through the stormwater system.
The EPA closed off the area so that the dead fish can be removed. CSA was contacted to assist in minimising the impact on the environment and removing the dead fish.
We contained the contamination and stopped it from entering the lake. We then removed and disposed of all the dead fish one by one and we managed to clean up the lake. It took our team 11 days in total to contain the contamination and complete the cleanup. The equipment that we used to remove the dead fish was a boat, fishing net, Hooklift truck, Utes and Skid Steer and our crew consists of four operators and a site supervisor.
Our highly trained team has responded to a wide range of emergency situations, including industrial fires, leaking tanks, road traffic crashes involving chemical/oil spills, dumping chemical and dangerous substances, pollution of waterways/drainage systems, and more.